June 2nd & 3rd 2018!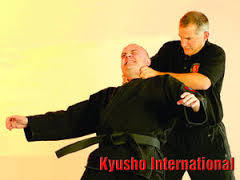 World Kyusho Summit 2018
If you are serious about your training then DON'T MISS THIS! Featuring Evan Pantazi, one of the highest ranking Kyusho instructors in the world, is internationally sought for his knowledge and travels around the world teaching Kyusho to a multitude of Martial Artists from many styles as well as training Law Enforcement, Security Firms, and Government Agencies. Evan Pantazi has been featured in numerous DVDs, written books and articles on the subject, and is one of the best known experts in the world.